Finally Understand How Men Think!
DECODING YOUR MAN MASTERCLASS
Understand how he thinks, speaks and acts so you can get the love you want.
October 22, 2022
12:00pm – 2:30pm EST
Learn How To Talk To, Be Heard By, And Connect With A Man And Get the Love You Want!
What the #*!@ did he just say?
Why the heck does he do that?!?
Why can't he just hear me?
If you're tired feeling confused, disconnected, or rejected by your man and the hings he says and does, it's time to start understanding the way he thinks so that you can get the love you want! 
Men are not more hairy and muscular versions of  women! 
Their brains are WIRED differently! 
That's why it's so important to understand how he thinks, listens, and and speaks, so that you're having the same conversation, creating more love and connection, and living in the relationship of your dreams!
In this interactive and informative workshop, we'll teach you how to easily create more peace, love, and passion in your relationship by learning the differences between the male and female brain so that you can have the love and be in the kind of relationship you've always dreamed of!
During this workshop, you'll learn our




Decoding Your Man Method:
The #1 mistake women make when communicating with men, and what to do instead!
Discover the differences between the way men's and women's brains are wired and how that impacts communication and romance with your man
Learn the keys to avoiding arguments and misunderstandings so that you can create love and partnership in your relationship vs. working against each other
Unlock and master the secrets to knowing

exactly

what to say and do get the love and support you want from your partner
How to create a happy, loving, passionate relationship that lasts for a lifetime!
Imagine what it will be like to stop wasting time and energy arguing, not speaking to each other, or having simple conversations turn into full-blown fights, and that you're connecting, loving, and hearing each other, instead. 
Imagine… knowing how to say what you want, need and feel in a way where you are both left feeling feeling heard, seen, desired, and loved in every conversation and moment of your relationship!
Join us for this powerful workshop and start igniting (or reigniting) the love and passion in your relationship.
And get ready to start living the Relationship of Your Dreams!
What Our Clients Are Saying
"This led me to experiencing the blessing of true love!"
I am still very much in love and beyond happy in my with my boyfriend. I have to express my gratitude to you once again for all you and Michelle have taught me, for all you helped me understand about love, ralationships and most of all myself. I am a very happy, radiant and inspiring woman today living (just as you have promised back then) in the relationship of
my dreams!
My man is everything you have always said, the right man for me would be! I am expiriencing falling in love again and again day after day.
There are no words in this world to express how grateful I am for having had the chance to get to know you, the trust and willingness to do the work for myself with you. It led me to experiencing the blessing of true love in my life. Thank you so much for standing for me so fiercely! Sending you so much love right now. ~ J.G.
"I got married and have the skills to grow deeper, loving connection with my husband!"
After going through the program, breaking free from so many limiting beliefs that were keeping me stuck in past wounds, I was able to break free, truly Love and Accept myself for the amazing gift that I am, created by God to impact this world with love and compassion. My heart was ready to receive and give genuine love. I was blessed to marry the most caring wonderful man, and continue to have the skills to grow deepe,r loving connection with my husband!


Candy
"Our love increases even more each day!"
I unreservedly recommend working with the Love Twins. They taught me not to settle for anything less than my ideal relationship. I learned to give myself the care and activities I wanted, and to stop having expectations of others. Then I met the cutest, funniest, thoughtful and most caring man on Earth. And we live together since July 2019, with love increasing even more as each day passes. Thank you, Gladys and Michelle, for preparing me to
make room in my heart and life for this marvelous man! J.G.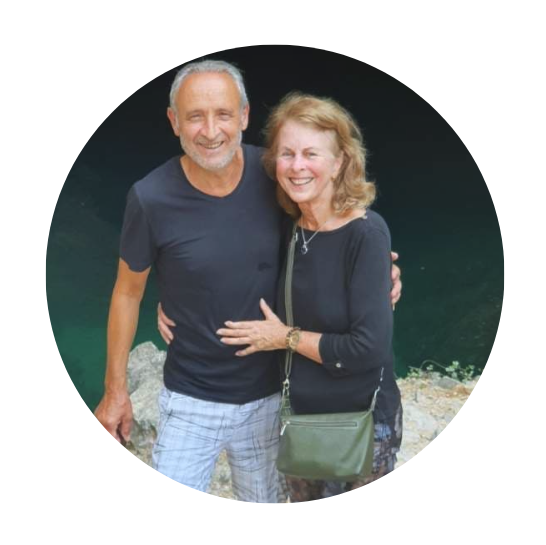 Joanne
Wow. I activated a match account the week before the event, went on a few dates with a couple different guys, and a couple dates with the same guy. He is amazing. It just seems so easy. Last night he asked me if we could be exclusive. Relationships shouldn't be hard. I don't need to work for it. I deserve to be happy!

Kari
"I'm in a beautiful relationship, living and creating the relationship of my dreams!"
Working with Michelle and Gladys has helped me attract a totally different type of man than what I had been attracting in the past. In doing the Heartwork, identifying my limiting beliefs, unhealthy patterns, deepening my relationship with myself, and uncovering ways that I was blocking love from my life, I was able to create new healthy ways in communicating and relating to men and, more importantly, new ways of BEing that allowed me to attract high-quality, healthy men. All the Heartwork, all the information I received and the coaching made this all possible for me. Thanks to Michelle and Gladys and I am in a beautiful relationship, living and creating the relationship of my dreams!
Seating Is Limited, So Register NOW!
Michelle & Arnie Roza, are Certified Professional Dating and Relationship coaches.
Together for over 14 years and happily married for over 11 years, they've helped  guide women to attract and meet the man of their dreams and helped couples deepen and reignite the love, passion and romance in their relationships.
Using Heart's Desire International's proven HeartWork method, aneurolingistic and scientifically proven methodologies, communication, and relationship skills, they are masterful at helping women and men connect, communicate, and understand one another better so that they can easily create the loving, intimate, and lifelong relationships their hearts desire.